How to buy shares in the US in 2021 0% commissions
If you were wondering how to buy stocks in the USA in 2021 without commissions, easily and quickly, this is the right place for you. Today, thanks to technological advances and the globalization of financial markets, buying stocks in the USA is quick, easy and a guarantee of success. Techloging shows you how!
With this guide we will explain everything you need so that you know how to buy shares in the USA through the best online brokers without paying commission. By the end of this guide, we hope you know which broker to choose, how to open an account and start trading and making money.
Today the opportunities to invest money from the USA and obtain profits in a simple and comfortable way are many. No matter the amount of money you have, we are going to show you in some steps how to buy shares on the stock market and which are the best US stocks in 2021 0% commissions.
Five steps to buy stocks in the USA 0% commissions
Far from being a difficult process and for few people, buying shares in the USA can be as simple as making a bank transfer, as we will show you below:
Choose a stock broker to buy stocks in the USA; I recommend eToro, which offers you services with 0% commissions
Create an account
Make the first deposit of funds to the account
Search for stocks in the eToro search bar
Execute the order by clicking "Buy". To buy and own physical shares, select 1x (zero leverage). To trade the stock as a CFD, specify your Stop Loss, Leverage (2x or more), Take Profit and open your trade position.
Requirements and taxes when buying shares in the USA
The tax liability on earnings when buying stocks in the USA depends on the nature of the earnings and the residence of the investor. Earnings from investing in US stocks can be in the form of dividends or capital gains .
Capital gains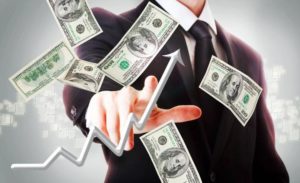 When you sell investments, such as stocks, bonds, mutual funds, and other securities, for a profit, it is called a capital gain.
Long-term capital gains are derived from assets that are held for more than one year prior to disposal. Long-term capital gains are taxed according to gradual income thresholds taxable at 0%, 15%, or 20%. The tax rate for most taxpayers reporting long-term capital gains is 15% or less.
Short-term capital gains are taxed just like your ordinary income. That's up to 37% depending on your tax bracket.
Dividends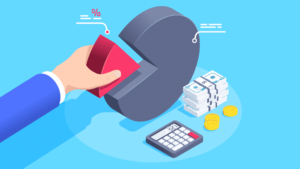 Stock dividend income is taxable , but taxed in different ways depending on whether the dividends are qualified or unqualified. Qualified dividends are taxed at favorable rates, while ordinary or unqualified dividends are taxed at their ordinary income tax rate.
There are also so-called " tax-free dividends ". This can happen if your dividends are qualified and your taxable income falls below a certain threshold or if they are tax-free dividends paid on municipal bonds.
Taxes are an unavoidable part of life, even when you invest. While taxes shouldn't drive your investment strategy, they should be part of your game plan .
Therefore, we recommend seeking professional advice from tax experts to help you optimize your tax strategy when investing in the stock market .
Important clarification: There is no citizenship requirement to own shares in US companies. While US investment securities are regulated by US law, there are no specific provisions that prohibit non-citizens from participating in the US securities market.